Western Australia's drive to
attract more visitors from India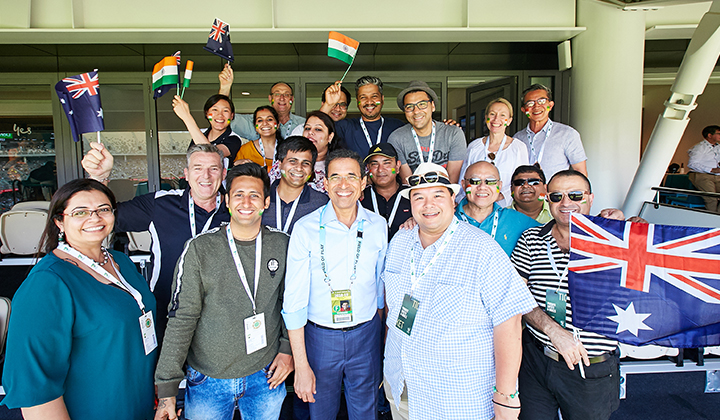 As per the stats from Tourism Australia, India has emerged as fastest growing tourism market for Australian Tourism. For Western Australia tourism alone over 28,100 Indian visitors contributing $69 Million to the western Australia economy in 2017-18.

Western Australia tourism with the help of State Government has organized a FAM trip initiative to bring 17 Indian tour operator on a familiarization trip. The FAM trip coincided with the first ever international test match between India & Australia at the new Optus Stadium. Optus stadium is owned by Western State Government, Australia and can seat 60,000 visitors. Indian agents witnessed the fans first approach in design and technology at Optus Stadium and have also enjoyed first day of India, Australia test match. This profound visit was made more memorable when the Indian Agents got an opportunity to meet the famous Indian commentator Mr. Harsha Bhogle.

Western Australia has much to offer Indian travellers, be it business, MICE, education, tourism or meeting with friends and family. Perth is the home to the best hotels in entire country and is very well connected to the spectacular tourism locations in Australia.
OUTBOUND TOURISM UPDATE

FEB 2019

CEO SPEAKS
According to UNWTO, India will account for 50 million outbound tourists by 2020. Does this mean anything apart from opportunities?